Who am I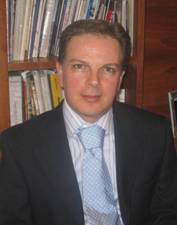 With great humility and a lot of sympathy I try to convey to my guests love for my Earth, My Culture by Region, Art, History, Folklore and ... a lot of good food.
 
 
 
 
Luciano Leone ... "My Story" ...
 
He graduated in Law, has achieved over the years the following titles:
- Tour Guide of the Campania Region

- Tour Guide International

- Technical Director of Travel Agency.
 
In 1985, was honored at the Campidoglio in Rome by the President of the Republic On. F. Cossiga, and reporting on a proposal of the European Centre of Culture, Sports and Tourism, title and award of "European Personality of Culture and Tourism", tourism projects presented for the development and enhancement of Cultural Tourism in Southern Italy, especially in Campania.
In 1998 wrote and published a book - guide of the city of Herculaneum entitled: "Ercolano Guide To The City."