School

 

Among the Romans, Gladiators & Typical Products Campani
 
The visit has as its purpose, to make known and promote, not only the cultural and historical, but also gastronomic Vesuvian area and bell.
Students will be guided to the archaeological site of Herculaneum and then taken to a farm where they will be shown Vesuvius stages of collection and processing of some typical products, including buffalo mozzarella. Tasting of the young participants of products. Packed lunch to be consumed in the large area in front of the farm or indoor.
 
 
Di Villa in Villa .. – The City Vesuviane
 
The boys know the beauty and history of the beautiful homes of European aristocracy moved to the court of the Bourbons on the French Vesuviana. Will be able to admire the first playgrounds of the offspring aristocrats of the time.
 
 
The Magic the "Campi Flegrei"
 
Various sites and stages that can be offered in the magical and historical territory of the Phlegraean Fields:
- Amphitheater of Pozzuoli and Acropolis of Cuma with Sybil's Cave

- Baia Castle and Piscina Mirabilis

- Terme di Baia

- Amphitheater ancient Capua and Museum of the Gladiators

- Grotto of Sejanus and Pausillypon

- Solfatara

- Baia "submerged"
 
NAPLES "Greek Roman"
Or Munaciello, Prince and the crib
Subject of Different means pupils will be the archaeological excavations of San Lorenzo Maggiore, the Chapel of San Severo, and San Gregorio Armeno where students can see the creation of mangers and shepherds.
 
 
The Vesuvius - Valley of Hell and Vesuvius Observatory
Will be visiting Vesuvius, from an altitude of one thousand feet until you get to the crater, then proceed for a wonderful excursion into the immense caldera "Valley of Hell" to finish with a visit to the Observatory.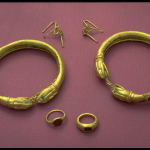 The Treasures of the eruption of Vesuvius
The aim is to raise awareness of history, uses, morals, games, food, objects of the Romans through a visit to the Archaeological Museum of Naples, sites of Herculaneum, Pompeii, Oplontis and antiquarium of Boscoreale.
 
 
 
A Legend, an egg and a castle
Castle of the Egg
Angevin
 
 
 
 
Baroque Naples
The new way of understanding art
Royal Palace - Old Town - Capodimonte Museum and Park - Royal Palace and Park
 
Naples Aquarium, and Villa Comunale